Limited Edition Collection
Specially made BellyBelts with unique styling, and are only available for a short period of time, or as long as supplies last. See which Limited Edition Collections we have currently!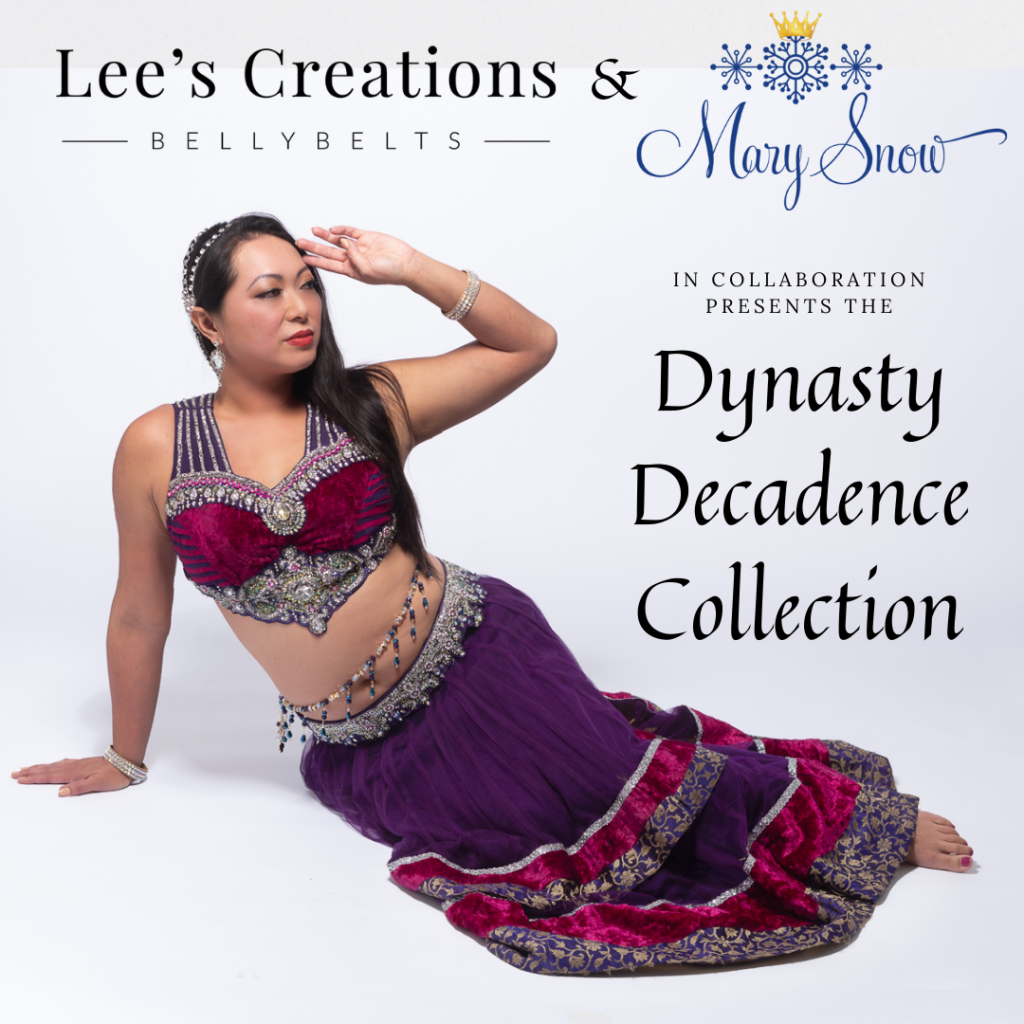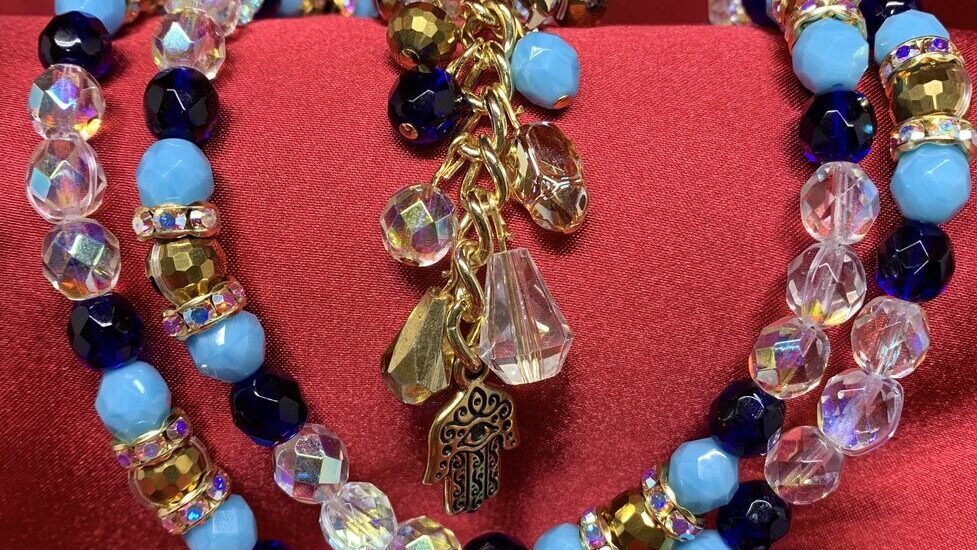 Dynasty Decadence Collection
For the first time ever, Lee's Creation is having a collaboration! We have partnered with our long-time model and dancer Mary Snow to create "The Dynasty Decadence" – a mini-collection inspired by Mary's family lineage tracing back to the last Vietnamese dynasty, the Nguyễn Dynasty. The dominant royal blue beads are representative of sapphire, Mary Snow's birthstone as well as being a stone with significant deposits in Vietnam. These are nestled next to purple, symbolizing royalty and a nostalgia for a country changed through periods of foreign occupation, regime change, and war. The gold rondelles not only signify royalty, but also the literal value of this metal: many refugees fleeing Vietnam in the 1970s carried gold with them because they did not know where they might end up. Mary Snow's parents were among these refugees. The clear stones represent the purity of snow – when Mary Snow's parents came to Canada and were expecting her, it was the first time they ever saw snow, thus giving this as her middle name. These stones represent hope of a new beginning and a fresh slate like a bed of new-fallen snow.
Written by Mary Snow
egyptian Jewels Collection
The Egyptian Jewels Collection, is inspired by the beautiful colors of Ancient Egypt. From fashion, ancient jewelry and the colorful pigments used to paint ancient Egyptian art. We have incorporated turquoise, gold, onyx, sapphire, emerald, garnet and pearl into this lovely bright and beautiful Collection. These brilliant colors will bring joy and happiness to those wearing them.